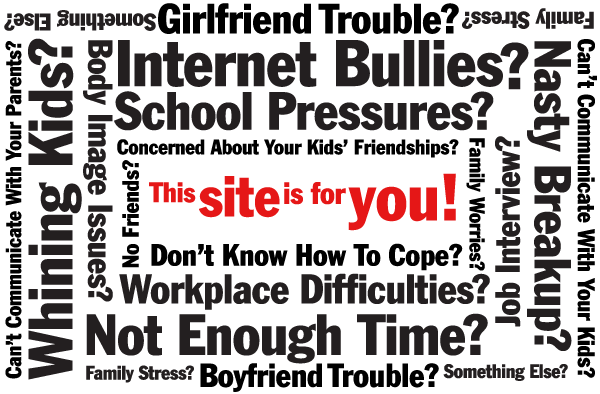 Real People, Real Problems, Real Advice.
This site has five different sections: Kids, Teens, Young Adults, Parents of Kids, and Parents of Teens & Young Adults. Just click on your category and read this week's question and answer. You can also submit your own question.
Dr M and her co-advisers give you their best advice based on their background and experience. However, if you are dealing with a serious issue, please see a doctor, a therapist, or another professional who can work with you in person.