Books by Dr. M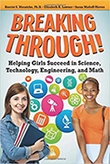 Breaking Through!: Helping Girls Succeed in Science, Technology, Engineering, and Math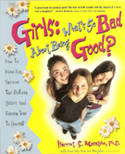 Girls: What's So Bad About Being Good?
How to Have Fun, Survive the Preteen Years, and Remain True to Yourself
Check out our Comments column!
Parents of Kids
— December 2, 2017 —
Over twenty years ago, my older sister married, had a baby, then divorced, all before I even met my husband and had my baby. The relationship between my sister and her ex husband was toxic, so we decided to cut him out of my baby's life. Now my child is nearly 13, and she saw a picture of her cousin with her father. She had no idea who the man was and asked me. I said it was her cousin's father and she asked why she has never heard of him and I explained the divorce. She asked if she was related to him in any way and the entire family agrees "no." She is upset by this, and I understand she feels betrayed to have an "uncle" she never heard of. Now I'm not sure if we should keep this man, who has no idea who my daughter is, out of our lives, or allow my daughter to know who this man is. Which way should I go?
— Little Sister
Dear Little Sister,
Since I don't have all the facts about your sister's ex-husband, it's hard for me to determine whether it's a good idea or not for your daughter to get to know this man. If the relationship was toxic only with his ex-wife and he is actually a caring father, then having your daughter meet him (with other adults around) seems like an okay idea. The more important issue might be regaining your daughter's trust since you kept significant information about the family from her, and she feels betrayed. Continue to explain to her that you made the decision to keep him out of her life because you were concerned about her physical or emotional safety, which is what parents do. But you might also want to tell her that you should have shared the information with her once she was old enough to understand. Saying that will help her understand that everyone makes mistakes sometimes, including parents, and that's a good lesson for her.

Ask Dr. M. for Advice on Your Problem
Top of Page
— November 19, 2017 —
I am a stay-at-home mom with two children under the age of five. Sometimes I feel guilty because I don't actually enjoy this life. I know I should be grateful that my husband makes enough money to allow me to be with my kids full-time. But not only do I miss the work but also the friendships with the people I worked with. I want the best for our children, but I'm feeling resentful. Please give me some advice about how to deal with my feelings.
— Alicia
Dear Alicia,
You need advice not only about how to deal with your feelings of guilt and resentment, but about whether you should continue to be a stay-at-home mom when you're evidently not happy with the way your life looks like right now. Keep in mind that mothers who work full-time while their children are young often feel guilty that they're spending so much time away from their kids. You and your husband need to find the right solution for your family. Just because your husband's income allows you the choice to stay at home shouldn't automatically mean that you do that. Consider other options, such as part-time work or working from a home office, in addition to returning to full-time work away from home. Part of what you need to consider is the age of your children, whether they going to nursery school, and the availability of high-quality day-care.
Feeling guilty about your choice is not helpful to you or to your children. What would be much better would be finding an option that allows you to feel satisfied with all of your roles—wife, mother, and productive worker.

Ask Dr. M. for Advice on Your Problem
Top of Page
— November 4, 2017 —
I am trying to figure out if I should let the father of my second child be around her. When I was married I had a child through fertility treatment and was told I would not be able to conceive a child naturally. I divorced my child's dad for being reckless with our money. I dated during the divorce but only when our child was gone for the weekend with her dad. I have sole custody. After 2 years of dating a guy I found myself pregnant again. I kept the baby girl. The father now has 4 kids and I have 2, one child between us. Since he works 2 jobs I am not asking him for child support. He doesn't want a DNA test. He thinks child support will garnish him. I moved 80 miles away to live rent free with my parents. In order to support these two girls. I work part time and attend a University so that I will not need welfare someday. On the weekends, I drive 160 miles round trip so that the girls can see their dads. My ex-husband has all weekends and picks up his girl. On Sunday I drive 60 miles to pick up my oldest daughter and drive 50 additional miles for the baby's daddy. He can only do a couple hours because of the 2 jobs. It bothers me that the child is now 18 months and I have been raising her on my own. He has not told anyone in his family that she is his. He won't commit to me so I dumped him but he still tries to get with me but I didn't tell his family and friends about me for 2 years! He lives with his brother and won't let me in the family houses unless they are out of town! He says he will tell them about the baby and well, it's been about 2 years since he has known about her. He didn't sign the birth certificate. When I tell him I am just going to stop bringing her down for visits, date someone else and just raise her, he gets very angry and hurt, yet he doesn't want to publicly claim her so she can meet her relatives and hang out with them while he works and he can stop by to see her. I need to cut ties with him as far as the relationship goes but I am trying to figure out if I should drive 160 miles round trip and pay for gas and allow our daughter to be kept a secret or just stop bringing her to see him so she wont have to be around his lies.
— Mama Drama
Dear Mama Drama,
The biggest thing to consider in your decision should be what your baby daughter is getting out of the visits with her father (both good and bad) and what she would potentially lose out on if you don't take her for visits with him. If your daughter has become attached to her father, particularly if she understands that he is her father, then it might be harmful for her to be separated from him, especially since she is too young to understand why. But if she doesn't yet have that father-daughter bond, ending the visits may not affect her that much. You should also consider how not having a relationship with her father versus having a relationship with him but being a secret from his family will affect her when she's old enough to understand the situation. Since your older daughter does have a positive relationship with her father, your younger daughter might become jealous if she doesn't have a relationship with her own father. On the other hand, being a secret from her father's family might affect her feelings of self-worth. Obviously, the ideal situation is for her father to be honest with his family. If you explain how being a secret could adversely affect your daughter, especially as she gets older, that might be enough to change his mind. If not, you'll need to make a decision about whether the good outweighs the bad in your daughter's long-term relationship with her father.

Ask Dr. M. for Advice on Your Problem
Top of Page
— October 22, 2017 —
My 8 year old son has had some issues with his mom being gone. She left him at an early age and has come around only a few times since the age of 3. He has suffered from her not being there in his life, and he has some behavioral issues related to a disorder. This has gotten much better, the less he sees her. He has not seen her in over a year. He struggles in school with the behavior problems but does not have any learning disabilities. I am dating now and he seems to latch on to anyone who holds his hand or gives him love in any form. He has bonded with teachers at school and any woman that gives him attention and has even tried to fix me up with his counselor. I am dating now and trying to bring someone into our lives. Both me and my girlfriend are wondering what is best for him. Since I have dated a few women over the last 6 months, he seems confused. Now I am with someone who cares about us and him and we want help in how she should be around him. Do we date for awhile and keep things just us or do we allow him with us and let him be part of our lives? He is so sweet and loving and has picked flowers on walks with us and tried to give me the flowers to give her. He seems to want a mom and is trying to make that happen. How do we handle this and will having a woman in his life help his struggles with behavior at school?
— Dad
Dear Dad,
It sounds like your son really would love to have a mother who cares about him, and he's doing what he can to make that happen. But you should not enter into a serious relationship with a woman solely to give him the mother figure he is looking for. You noted that the woman you're with now "cares about us and him," but you did not state that you feel the same way about her. My advice is to figure out what this woman means to you and how she fits into your life before you give your son hope that she will become a "mom" to him. Also, don't expect his behavior problems to disappear when you're in a relationship. Make sure your son has an opportunity to learn how to cope with his behavioral challenges (perhaps with the help of a family therapist), which will benefit him regardless of what happens with your relationship. When you are in a secure relationship, that is the time to get your son more involved in spending time all together. Since his mother has been so absent physically and emotionally in her son's life, you should avoid adding to his attachment issues by getting him feeling hopeful and attached only to be disappointed if your relationship doesn't work out.

Ask Dr. M. for Advice on Your Problem
Top of Page
— October 8, 2017 —
Is it ok that my 12 year old daughter is helping her mom with online dating? It seems wrong to me that she is included so closely with her mom's personal life.
— Dad
Dear Dad,
It all depends on what kind of assistance your daughter is providing for her mom. It may well be that mom is not technologically savvy and has had limited experience with anything online. Your daughter might be helping her mom navigate a site. If, on the other hand, your daughter is choosing the people her mom will go out with, that is carrying help too far. Also, keep in mind that mom might feel that including her daughter in exploring an online dating site will bring the two of them closer together and may even allow your daughter an opportunity to understand how to better judge people, a good lesson for her future dating life. Your role is to make sure you maintain the kind of relationship with your daughter that will allow her to tell you about anything that is making her uncomfortable. If she lets you know that she doesn't feel right about getting involved with her mom's online dating, then that's the time you step in and gently communicate that information to her mom.

Ask Dr. M. for Advice on Your Problem
Top of Page
— September 24, 2017 —
My 11 year old daughter's mom has recently been seeing a new guy. He is 25 and he keeps taking my 11 year daughter swimming on his own without her mom. I have never met this guy but I don't feel comfortable about it. I obviously can't go accusing him of being a pedophile but am I right for feeling suspicious and what do I do?
— Suspicious
Dear Suspicious,
I understand why you are protective of your daughter since that is what you're supposed to feel as a parent. But think about the information you've given me. You have never met the guy your daughter's mother is dating, so it's hard to fairly judge him. The mother evidently trusts him and has given him permission to take your daughter swimming. And, I assume, your daughter has not given you any information that would make you suspicious about this guy. At this point, just continue to pay attention to what your daughter says and does since it's her safety that's at stake. And you might even mention to the mom—in a casual way—that you are a bit concerned about a guy she's just recently met being in charge of your daughter on his own. A final piece of advice is for you to spend as much time as possible with your daughter so you will notice any changes in your daughter's behavior and also to maintain the kind of relationship that will allow her to tell you about anything that's happening in her life that makes her feel uncomfortable.

Ask Dr. M. for Advice on Your Problem
Top of Page
— September 10, 2017 —
Hi. When my kids are outside on the trampoline, the neighbors' kid comes over to play with my kids. My kids seem like they don't have an interest in playing with him. My daughter told me he does have siblings, but they are all grown up now and the kid doesn't have anyone to play with. My children don't really want to invite him over. My husband insists that they just yell at him and tell him to go home. What do I do? The kid's nine, and we don't want to hurt his feelings.
— Randi
Dear Randi,
Your wrote that "we don't want to hurt his feelings," but It seems as if your family is not living up to that description. Your husband is advocating that your kids yell at him to go home, and your children don't want his company, probably because they have each other to play with. As their mother, you can help them develop empathy for a lonely nine-year-old. Ask them to imagine how they would feel if they didn't have each other to jump on the trampoline with and what they would think of children who didn't share their toys. That doesn't mean that your children always need to welcome the neighbor when they're playing, but doing so some of the time is the right thing to do (but make sure the neighbor parents are okay with that). And remember to compliment your children when they welcome the neighbor child to play with them.

Ask Dr. M. for Advice on Your Problem
Top of Page
— August 26, 2017 —
I'm the father of two girls, 8 and 4, and they are constantly fighting with each other. I would like some advice about what my wife and I can do to reduce their sibling rivalry. It's ruining our family life.
— Peter
Dear Peter,
Here are a few do's and don'ts that you and your wife can practice to help your daughters get along better:
Don't compare them, such as asking, "Why can't you be as well-behaved as your sister?"
Compliment them when you notice them playing together well, perhaps commenting, " I really appreciate how well the two of you are sharing."
Make sure to spend individual time (particularly away from home) with each child to reduce jealousy. They will feel less need to vie for your attention.
Encourage each girl to pursue different interests and to learn from each other.

Ask Dr. M. for Advice on Your Problem
Top of Page
— August 11, 2017 —
My granddaughter is a very good gymnast and recently competed at the State championships. She came in 5th in All Around out of 63 girls ranging in age from 12 to 18 (she is 13). She has wanted an iPhone very badly for a while and her father told her he would get her one if she came in first. She works extremely hard and practices constantly. She even competes when her ankles are causing her a lot of pain. Gymnastics judging is some what subjective and there is only so much you can do. She also recently competed on a team in her science class against 18 other teams and hers came in first place. I know she was very sad at not being able to get her iPhone so I just casually suggested to her mom that I thought that she was iPhone worthy. Her mom said "Not according to her dad." Am I wrong in thinking that they have their priorities confused?
— Ashley
Dear Ashley,
While your granddaughter's accomplishments, both in gymnastics and in science, are impressive, her parents are the ones who should decide when she gets an iPhone. Actually, I don't think a cell phone should be given for a specific accomplishment of any kind, but rather contingent on a level of maturity that shows that she is ready to use the phone responsibly. That doesn't mean that you should ignore your granddaughter's achievements. Rather you can make sure you let her know how proud you are of her—particularly in terms of the effort she had to put in to do so well in both gymnastics and science. Encourage her to feel good about the results of her hard work, rather than focusing on doing the work to attain an unrelated object—in this case, a cell phone.

Ask Dr. M. for Advice on Your Problem
Top of Page
— July 28, 2017 —
I think my 12 year old daughter wrote to you but I can't be sure. Anyway, my daughter tells me about her dress code at school. I thought she was just being dramatic but I read her dress code and found out it is discriminatory. This school has stricter rules for girls than for boys and they punish the girls more strictly for dress code violations. The dress code is also inappropriate for weather as the girls cannot wear shorts and sleeveless tops in even 95 degree weather. I don't know how to help. She and her friends have all gotten in trouble for violating the rules and are too scared to talk to the teacher. What do I do?
— Anna
Dear Anna,
Not allowing sleeveless tops for girls when the temperature is 95 degrees out does sound unfair. Even if the classrooms are all air-conditioned, that rule still does not consider how girls would get to school, assuming some would have to walk.
Fortunately, as a parent, you have good alternatives for making a strong case on behalf of your daughter and her classmates. You might want to start by contacting the school's Parent Teacher Association to see if other parents have voiced (or would be willing to voice) a similar concern. It there is a united group of parents, then you have a more persuasive case. If there is no organized parent group, you could contact parents of your daughter's friends. If you prefer to do this as an individual parent, you should contact the principal's office and ask for a meeting. Find out why shorts and sleeveless tops are not permitted. There may be separate issues for short sleeves and for shorts, as it is harder to regulate length of shorts and some girls may wear very short ones that the school deems inappropriate. The related question is, what are the rules for boys? Find out if the punishments for violating the dress codes are different and if so, find out how they differ and why. There should be no difference in punishment, although there might be differences in the rules themselves based on what boys and girls wear.
It is wonderful that you are supportive of your daughter and other girls' being treated fairly by the school. Whether you are able to get the rules changed or not, taking action to support your daughter should mean a great deal to her and provides her with a lesson in advocacy, an important skill.

Ask Dr. M. for Advice on Your Problem
Top of Page
— July 18, 2017 —
I am a single mother to a 6 year old little girl. We have lived with my parents since she was 6 months old when her father and I separated, making them significant parental figures in her life. Her father lives out of state and has failed to develop a parental-type relationship with our daughter, visiting a few times a year at most. She has experienced severe anxiety/depression over extended and out of state visits and is no longer going out of state due to counseling recommendations. She is very well-adjusted and happy otherwise. She does well in school and participates in several activities. I am now in the process of finishing law school and working toward moving into our own place. I have also been with my boyfriend for two years. He was introduced to my daughter as a friend a year and a half ago, and we have been very careful in developing that relationship. They are very close now, and she even tells him that she loves him and sees him weekly. We are planning to get married after I am done with school next year. However, my concern is this: What will be the best way to transition my daughter? We hope to move into a home that is close to my parents' and in the same school district, so it isn't as much of a change. But she will essentially be losing my parents as a daily presence (almost like a divorce, which she never dealt with between her father and me because she was so young when we ended things). She will have to adjust to a new home (possibly even a new school), and she will have to adjust to having my boyfriend as a step-father/living with a new person. Would it be better to move into a home with just me and her for a while? Then marriage and then move him in? Would it be better to do it all at once? I don't know the best way to ease this transition for her and think about it constantly. As much as I would love to speed the process up and have a happy little family, I know that it will likely be difficult for her to face so much change at once. Any suggestions?
— Emmy
Dear Emmy,
From your letter, I get the sense that you are a careful planner motivated by a desire to do your very best, especially for your daughter. You have wisely found safety and security in your lives by living with your parents and seem to have benefitted wonderfully from this decision. It is also apparent that you care deeply how your daughter might be affected by transitions and changes.
As you undoubtedly have experienced, change happens whether we like it or not, and sometimes whether we want it or not! There are moments throughout life that will stop us in our tracks and cause us to survey the landscape before even considering going down a new path. You have found yourself at one of those crossroads, but remember that it is one you have worked hard to get to.
You have already begun to prepare for change. It is an exciting time for all of you! Discuss the events that are on the horizon with excitement. Put a positive spin on the new adventures you will share together, much like the spin you put on the concept of going to school or starting something new. Continue to provide all the same supports your daughter enjoys, such as keeping her grandparents involved in her activities as much as possible. If you aren't ready for a wedding, certainly don't rush into anything just to have all the "changes" happening at once. I would recommend that you think of these impending changes as part of the work that you do to achieve goals, just like your law degree. Dream aloud with your daughter. Talk about a new house, living close to the grandparents, the wedding, etc. Involve her in the plans and goals so that she feels a part of these events. And, more importantly, don't underestimate her strength and resiliency. Remember that no family is like another, except for the love that makes it thrive! Amy
— Amy
Ask Dr. M. for Advice on Your Problem
Top of Page
— June 30, 2017 —
I swatted my 7 year old's daughter's bum today when she told me "no" to my request. We never spank but her meltdowns have become a problem and I didn't think very hard before I responded. I felt I needed to do something drastic and that's what popped in my head. Regardless, I wish I hadn't and I gave her a hug after I talked to her about it but I am upset at myself. I'm wondering if I should tell my husband. We consider her my daughter but I am the step-mom so I know it was out of line. Should I just hope my reaction goes away and continue trying to reach her by talking about it (which we usually do) and helping her calm down by taking a break from whatever activity she is doing? Or do I need to talk to her about my reaction?
— Anonymous
Dear Anonymous,
Parenting is a combination of skills involving intuition, wisdom, diligence, commonsense, and most of all, love. You clearly care about being a good parent and have a high degree of devotion, as you felt compelled to seek advice. People often react to emotionally charged situations without stopping to think of what comes next. We can learn from most situations by taking the time to reflect following those moments when we thoughtlessly react. You recognized your impulsivity and that alone might help develop the skill of "pausing" before acting. We aren't born parents, so this is just one of many experiences that will help you grow. I am impressed that you understand the importance of apologizing to youngsters if you feel that it is warranted. Many people forget that respect is a two-way street and when children see authority figures accepting responsibility and/or consequences for mistakes, it is a great modeling opportunity. The best part of your letter involves your desire to communicate effectively.
Communication is important in every relationship. You mention feeling unsure about sharing this encounter with your husband. It is just as essential to include him in the conversation. You two are co-parenting—that means you are partners. In this case, your daughter's happiness and development are the focus of your parenting partnership. I hope you feel secure enough to include your husband in finding the best way forward for your family.
Obviously, reacting in anger can involve physical altercations. Children whack other children on the playground and learn, through time and teaching, that violence isn't an effective way of communicating. But ask any parent, and you are likely to discover that many resort to yelling and spanking as ways to communicate. Sadly, those parts of the message are typically the only parts anyone will remember! There are actually four differing parenting styles that impact children in different ways. These styles are called Authoritarian, Authoritative, Permissive, and Uninvolved. For more information, I highly suggest reading about these styles and how they affect children. A website where you can learn more is verywell.com, but you can find many additional sources of information elsewhere. Parenting classes are also an excellent way to learn more and can offer tips and training on how to incorporate the best parenting style. I took one (after many years of parenting) and learned so much. You are already on the right track! Parenting isn't easy, but the investment in our children is worth every effort to be the best we can be, as families and ultimately, as a society.
— Amy
Ask Dr. M. for Advice on Your Problem
Top of Page
— June 17, 2017 —
My eight year old son likes playing "dress up" with his sister's clothes. She is ten. At home he loves dressing as a girl and having tea parties with his sister. She is his best friend. Lately we have been having trouble in the mornings as he wants to wear dresses to school. He doesn't understand why his sister can wear dresses to school and he can't. He claims it is unfair to boys as dresses are so much nicer and more comfortable to wear. We have been making him go to school in boys' clothes and he comes home from school miserable. He normally only wears girls' clothes at home now and he is also upset on a school day until he can get home and rush and change clothes.I hate seeing my son so sad going to school. But am worried that if I let my eight year old wear dresses to school he will be bullied and teased at school. No parent wants their kid to risk being bullied. I thought I was protecting my son from being bullied by not letting him wear girls' clothes. But when I see how sad he is now I feel like the bully. Should I just give in and let him wear what he wants to school?I f I do let him, what can I do to protect him from judgment?
— Concerned Mom
Dear Concerned Mom,
You're not a bully, but rather a concerned mom who doesn't want her son to be bullied by his peers. Your situation is a difficult one since you are torn between allowing your son to express himself in an authentic way and recognizing that doing so might make him vulnerable to painful harassment. Start by having a frank conversation with your son, explaining that you want him to feel comfortable with his clothing choices but wearing girls' clothing, such as dresses, to school opens him up to teasing, unfair as that may be. Tell him that a lot of children and adults are not very accepting of others who are different in some way. And then help him prepare to deal with the bullying that is likely to occur. You might do some role plays so he can get used to reacting with humor or explanations—whatever works for him. A conversation with his teacher is also in order so you can gauge how she will deal with your son wearing a dress.
Another strategy you might try is to have your son invite a couple of his classmates over to your house. He could dress as he pleases, and he would either get support for his choice or ridicule, in which case he would have an opportunity to practice standing up for himself. You might also see if there are articles of girls' clothing that he would enjoy wearing that are not dresses or skirts. For instance, would he be interested in a feminine-looking sweater? That would be a way to ease into wearing dresses.
You may be feeling that you're the only one dealing with this issue. A school social worker or guidance counselor would probably know of helpful local resources that can provide support to you and your son.

Ask Dr. M. for Advice on Your Problem
Top of Page
— June 3, 2017 —
My 11-year old daughter, my oldest, is heading off to middle school next year, and she is always anxious about any change. The school is much larger than the elementary school she will be leaving soon. How can I help her get ready this summer? What will make the transition easier for her?
— Megan
Dear Megan,
Since your daughter tends to be anxious about change, the more prepared she feels the easier the transition will be. One strategy is to invite one or two students who have recently completed middle school to talk with your daughter about what they found most helpful in adjusting to the demands of middle school. And don't just spring these kids on your daughter—make sure she gets some advance warning so she has time to prepare some questions for them. Another idea is to visit the middle school over the summer—to give your daughter an opportunity to find her way around the building and to learn where the bathrooms are.
A book I wrote, which is out of print but still relevant is called, Too Old for This, Too Young for That! Your Survival Guide for the Middle School Years. It is probably available in many libraries. The book is filled with tips and quotes from middle school kids that will be very helpful for your daughter. Recently, I wrote Breaking Through! Helping Girls Succeed in Science, Technology, Engineering, and Math, a guide for parents, which will give you ideas to help your daughter develop the kinds of skills she will need in middle school (such as persistence, problem-solving, creativity, teamwork, leadership, and communication).

Ask Dr. M. for Advice on Your Problem
Top of Page
— May 21, 2017 —
At my 11 year old daughter's school they have dance classes as part of sports class. It's during the school day and is designed to promote healthy living and fitness. Part of the lessons is to pair off and dance with children of the opposite sex. My daughter has been refusing to do that and she and her female best friend keep dancing together. My daughter has claimed 'boys are gross and I don't wanna dance with them.' Her best friend has claimed 'I don't wanna dance with boys as I am gonna marry a girl instead.' Now, these girls are 11. I don't know if one is encouraging the other but both are claiming to be 'gay.' The school (a private Christian school) refuses to let them dance together in the lessons, and every day they refuse to dance with a male student they get another demotion. It has been a week now and they are already up for a week of detention. I am not happy with how the school is handling this. I was thinking of pulling my daughter out and putting her into a public school but she won't go without her best friend (tantrums would happen), and her best friend's mother refused to consider the possibility of another school. What can I do to convince my daughter her two person protest is not worth detention everyday? And that dancing with a boy doesn't mean she has to like boys? Should I push my daughter to dance with the boys? Or fight the school and try to make them just let the girls sit out or dance with whoever they want? With 11 year olds what angle shall I be going with when my daughter claims she is gay?
— Rebecca
Dear Rebecca,
You don't have to find an angle regarding your daughter and her friend's claim that they're gay. The important issue here seems to be the school forcing boys and girls to dance together when they would rather not. Since the point of the dance classes seems to be the promotion of children's health and fitness, you and other parents should urge the school administrators to allow students to fulfill the objective in more flexible ways. If the school refuses, your daughter and you have a few choices. She moves to a new school without her friend, or she continues to get detention for refusing to follow the school's rules (as foolish as they are), or she dances with a boy partner. If options two or three are followed, your daughter, her friend, and you can continue to protest a policy that all of you believe is unfair. It is possible that the administration will change its mind, and even it if doesn't, your daughter will have learned a valuable lesson about advocacy.

Ask Dr. M. for Advice on Your Problem
Top of Page
— May 5, 2017 —
I have a daughter who is 6 years old. She has an odd habit of pulling other people's hair or even hitting them. Because of her, people start fights with me or just complain to me coldly and walk away. She does have an emotional problem. I've tried interacting with her, spending time with her, asking her why she does so but she doesn't tell me anything. How do I stop her?
— Riti
Dear Riti,
In your letter you indicated that your daughter has an emotional problem. I don't know whether she's been professionally evaluated or if you've made that determination. Her aggressive behavior might be a call for attention, a way of dealing with her frustration, or a means of communicating. Since she's either unable or doesn't want to tell you what's causing her to act this way, it may be time for you to seek out professional services that can help her behave in more appropriate ways. School administrators may be able to suggest community resources that would be helpful for her—and for you.

Ask Dr. M. for Advice on Your Problem
Top of Page
— April 14, 2017 —
There is a girl in my daughter's school who has two dads. My daughter and this girl are both in the second grade and have become quite close. My daughter keeps begging to go to a sleepover at her friend's house. My daughter loves sleepovers and it is common with her and the other girls in her class. But I feel uncomfortable with an all girl sleepover at a house with two men. They seem nice, one dad is a doctor and the other is an accountant. They have two daughters, the seven year old in my daughter's class and then a three three old. I said no to sleepovers with this girl but as I did I told her she can sleep over at her other friend's house instead. My daughter is too young and innocent to know about my concerns and she is very upset with me and has been sulking every day after school as I won't let her go on play dates either. How can a man handle a playdate? I want my daughter to find more suitable friends instead. How do I push her towards the right direction?
— Lara
Dear Lara,
I don't know how you define "suitable friends," but I certainly wouldn't call the daughter of a doctor and an accountant—neither whom has done anything to make you distrust them and whom you describe as "nice"—unsuitable. Millions of fathers, regardless of what kind of relationship they're in, take care of their children and successfully and safely supervise playdates. Instead of thinking that your daughter is too young and innocent to understand your concerns, you might want to think about the prejudice you're teaching your daughter about families that might be different from yours. Why not invite the two dads and their children over to your house to get to know them—as people, not as stereotypes.

Ask Dr. M. for Advice on Your Problem
Top of Page
— April 2, 2017 —
My ten year old son never grew out of the stage of a love of holding hands. He and one of the girls in his class had a play date at a park and ran around holding hands. Everyone including my husband reacted with a "Aw, look at the cute little couple. Young love!'" My husband didn't seem to mind.Then a couple of weeks later it happened again, but this time it was a boy he was clasping hands with. He spent the whole afternoon holding this boy's hand and it was making my husband very uncomfortable. Finally my husband snapped and told our son to let go of his friend and told him he was "too old to need to hold someone's hand to avoid getting lost." He did not react like that the week before when it was a girl. Since then my husband has been complaining about how much time our son spends hugging and showing affecting to his male friends. He is only ten!!!! And my husband has gone all paranoid. In our twelve years together, he has never shown homophobic traits before. I think it is healthy for males to show affection. Men bottle things up more. They don't talk deeply to each other apart from about sports and jokes, and they don't share hugs and affection with their friends as much as women do. I can talk hand in hand down the street with my best friend and no one will bat an eyelid. Boys can't. Or at least my husband thinks they can't as shown by my husband's crazy reactions to our son showing physical affection to another boy. My husband's conclusions is our son is gay. This is causing a lot of tension between my husband and I. Am I right in thinking there is nothing wrong in ten year olds holding hands? My husband wants us to talk to our son and tell him that kind of thing may get him bullied. But why should my son have to change his behaviour because of other small minded children being brainwashed into thinking males can't show affection to other males? Why should my son have to change his behaviour and not the bullies? But I don't want my son to be bullied and because I can't control the morals other parents instill in their children I can't prevent them not buying into gender norms passed down to them.What can I do to stop potential bullying? And how can I stop my husband from trying to shut our son into box? (A metaphorical box of course)
— Husband Calls Me a Hippy Mom
Dear Husband Calls Me a Hippy Mom,
You are dealing with a few different issues. One is the disagreement with your husband about the significance of your son's behavior. As long as the two of you continue to communicate honestly about your viewpoints and listen openly to each other's observations and ideas, you should be able to handle the tension that you are experiencing as a couple. Another issue is the concern both of you have that your child will be bullied because of his affectionate behavior. In terms of the second issue, you don't have to put your son into any kind of box as you help him deal with the reality of bullying. Explain that some kids and parents will not understand why a ten year old boy likes holding hands with his friends—male and female—and that he might experience bullying as a result. Every preteen should learn how to deal with bullying since, unfortunately, it is all too common. Helping your son develop a readily available repertoire of responses—from ignoring unkind remarks to using humor to deflate a volatile situation—is a critical task for you and your husband as parents. A final issue for you to consider is how other children perceive your son's affection. You need to make sure that he understands that acts of affection are always two-way streets. He needs to make sure that his actions are acceptable and wanted by his friends—regardless of whether they're boys or girls. You might try practicing some scenarios with him and giving him feedback.

Ask Dr. M. for Advice on Your Problem
Top of Page
— March 18, 2017 —
Hi, I have an issue regarding my daughters and my nephew I could really use some insight on. First off I have an 8 year old and a 5 year old that often play with their cousin, he is also 5 and goes to preschool with my youngest daughter. The main problem is my nephew is very assertive, practically a bully when he plays with my daughters. I believe he has anger issues as he often displays fits of rage when he does not get what he wants. My older daughter handles herself fairly well while playing with him, she stands up for herself and tells him when he is being mean, etc. But my younger daughter is much more quiet and basically apologizes every time he starts in on his yelling banter. I've told my daughter many times it is OK to stand up for herself, I've even tried to give her some ideas on what to say next time he throws a fit when she doesn't give him a toy she's playing with. But it seems she isn't ready to confront him like that yet. I honestly don't blame her because he can get very loud and even results to physical contact sometimes. I never let him actually get the opportunity to do something though because I've learned through their playdates to keep a watchful eye. I feel kind of silly writing this, because I basically know there is a major problem with this boy. But my sister tends to baby him as he is her only child, you don't need to tell me how ridiculous that is I know. What I am wondering is how can I bring this up to my sister in a way she will actually hear me? Often times the kids will play and it goes well, then other times if my daughters won't give him exactly what he wants he screams bloody murder, throws himself on the floor or chases them with rage. And even more ridiculous, my sister will get mad at MY children for making him mad, and then I step in and tell her my kids aren't to blame because they don't have to be pushed around by him. Sorry if I went on a little rant as this just happened earlier today but I'd like to know what you think. Thanks.
— Leanne
Dear Leanne,
You are being a good mother by paying attention during these playdates, but a more long-term solution is needed. Your older daughter has obviously learned how to be assertive when faced with the aggression of your nephew. Your younger daughter is evidently intimidated by her cousin. In addition to telling her how to respond to his outbursts, give her practice by role-playing with her. You might play her role and have her play the boy's part and then do the opposite. This kind of practice will also give her a tool to use in other situations with other aggressive kids. But make sure you do not make her feel inadequate for not being able to be assertive initially—that would just make her feel even worse and make it less likely that she will respond in a strong fashion in the future.
In addition to preparing your daughter to behave assertively in situations that call for it, you must talk with your sister. But do it with understanding rather than blaming her or her son. That would merely make her feel defensive. Let her know what you've noticed and say that you're working on helping your daughter become more assertive. But also tell her that you're concerned about your nephew. Because you love him, you want him to develop in the most positive way possible and he might need some outside help to develop better social skills.

Ask Dr. M. for Advice on Your Problem
Top of Page
— March 5, 2017 —
My 7 year old daughter has been having nightmares almost every night for the last 3 months. She's waking up crying and shaking. I'm not sure what to do. Any advice would be helpful. Thank you.
— Laura
Dear Laura,
I wonder whether anything has gone on in the family or at school that has been traumatizing to your daughter. I would ask her if something very scary is on her mind and let her know that you are there for her to talk to. No seven-year-old girl needs to carry that kind of burden. If she won't talk with you and the nightmares continue, consider going to a family or child therapist for a consultation. Tell them what is happening. They may just need to meet with her and you for a couple of sessions.
— Mrs. B.
Ask Dr. M. for Advice on Your Problem
Top of Page
— February 20, 2017 —
l love my children very much but am struggling with the costs. My ex and I have three children, a five year old, seven year old and eight year old. I work full time but only earn $960 a week. I am earning $49,920 despite working full time. My ex-husband is on $200,000 a year, which gives him $3,846 a week. My husband and I have 50-50 shared custody, although technically he has the children slightly more than me, because even though I earn a lot less, somehow I work more hours. Every week he will have the children Sunday, Monday, Tuesday, and Wednesday nights and then I will have them Thursday, Friday, and Saturday nights and drop them off at their dad's on Sunday morning and he will drop them off to me on Wednesday afternoon. I am struggling to keep up with costs. Having three kids I need a four bedroom house and the rent is huge. Half my paycheck pretty much goes to rent. My husband pays for the school as he wanted them to go to private school but all other costs are fifty-fifty split. So I have to pay half the sport fees, half the after school activity fees and these activities add up. After clothes and food I have zero dollars. Sometimes I have to walk the kids to school as I can't afford to put petrol in the car. Sometimes if we go out for dinner, I buy the kids dinner but I can't afford anything for myself. We never bothered to go to court or get anything official written up when we divorced but now I am really struggling. And it is so unfair to me that the kids enjoy going to their dads so much more as at his place they do all the fun stuff. He takes them to movies and to theme parks and on boat trips and buys them lots of presents and I cannot afford any of that. I love my kids and we do fun stuff too, art and coloring in and going to the park and Monopoly but I can't keep up with the way their dad spoils them. I haven't bothered to apply for child support as I thought there was no chance I would be able to get it. But I am really, really struggling at the moment. To the point where when the kids are not home I turn off the heater to save money and only have it on during the days the kids are here.
We split up after I found out he had been having an affair with my own brother. I knew he was bisexual before we married but he promised me he would never cheat. It tore my life apart when it came out he had been sleeping with my own brother, who was also married to a woman. The two of them managed to ruin two marriages and break two families apart. I no longer see my brother and refuse to speak to him and only remain in contact with my ex-husband for the sake of the children. I was so mad I made the mistake of moving out of the house and getting a rental, leaving my husband with the house. I was so upset and wasn't thinking clearly during the divorce that I filed for the divorce without even thinking about going for compensation. I didn't try and fight for the house as my name wasn't on the documents since he bought it himself just before we met. And so because he already had a house and I trusted him when we married and had children I didn't bother to try and get anything out in my name. Should we go to court and get a custody agreement officially set up? And we have been divorced for two years. It is too late to try to get any money from the house when it is not in my name? We live in New York by the way if that affects what I might be able to do to stop feeling like I am about to slip into poverty. — Amy
Dear Amy,
I am not a lawyer so I can't give you legal advice, but I do think you should be seeking the assistance of a lawyer who is experienced in handling matrimonial matters. It seems to me that both you and your ex truly care about your children, and that will serve them well as they grow up. Hopefully the two of you with your lawyers can work out an agreement that continues to provide the joint custody that is probably in the best interests of your three children while allowing you to live a comfortable life, which would include having the heat on even when they are not at home with you.

Ask Dr. M. for Advice on Your Problem
Top of Page
— February 4, 2017 —
My first husband and I divorced when our daughter was two. Neither of us had a lot of money and we didn't own a home together, we rented, and so neither one of us really got anything in the divorce as we were both broke. The lack of money was not what spilt us up though, we married very young and a year into the marriage my husband confessed that he was gay. We tired to make it work for another year for the sake of our baby, but eventually it fell apart. He loved me as a friend but was confused and spent years trying to love me romantically and sexually when he just was not drawn to women that way. I wish he had sorted out his confusion before we were married but there is no use being bitter about it now so many years later. I have remarried to a high school teacher. We don't have a lot of money but are very happy and have been married for eight years now.
I have my twelve year old from my first marriage. And I have a nine year old and a seven year old from my second marriage. My husband is a great step-dad and he has known my daughter since she was two and they get on well. The problem is, about four years ago, my ex-husband's failing business ventures took off. He is doing very well now and his business is constantly growing. He never remarried and so he only has one child. Without my knowledge, I accidentally found out when I overheard a conservation between my daughter and her father, he set up a trust for her! Can he do that without my knowledge? I demanded that he tell me the details, and found out that my 12 year old daughter has a 13 million dollar trust. That is more than what most people earn in their whole lives. I have never been a fan of inheritances, and I am worried what that kind of money coming to her at 18 will do to her character. He has decided to send her to a private school that costs 40,000 dollars a year.
He doesn't pay child support as he has her more than I do, at her choice, and he is sending her to a private school that costs 40,000 dollars a year, so I am not entitled to any of his money. I wanted her full time but lately she has been wanting to spend my time at her father's. He has her four days a week and I have her three days a week. It hurts not seeing my daughter every day. But at 12 I can't really control what parent she wants to live with more.
I treasure the three days a week she is here, so much so that the other two kids, who I have full time, get jealous and complain that I give more attention to their sister than them. I don't mean to, I love all three of my children equally, but it is hard not to shower attention on my eldest when I only have her three days a week. Part of me desperately thinks that if I show her how much her step-dad and I love her she will want to come back here full time. As I can't keep up with the luxury life her father provides for her, I feel like I am losing her. I cry at night. I worry about her. She would be better here with a mum and dad and a brother and sister. Her dad is alone and so it is just the two of them and he works a lot. So I also worry if she gets lonely. He has a nanny for her, but perhaps 12 is getting too old for a nanny and why does he need one when I am here? I am also worried about her relationship with her brother and sister. My two youngest have started to become jealous when their sister comes home with stories of amazing holidays, brand new toys and designer clothes. I also regret that my children now go to different schools. Originally, the three of them went to the same school—a great public school. I feel guilty that I can't offer an exclusive private school to my younger two. When my daughter is home, my nine year old and seven year old have started making pointed remarks to her, accusing her of being spoiled and fighting with her. It breaks my heart.
I wish my ex's business never took off. Is there a way I can make him curb the ridiculous spending? Twelve year olds need limits—not everything handed to them on a sliver platter. What can I do to curb the developing jealously between my three children? I don't want a bitter relationship to grow and fester leaving my children estranged in adulthood—that would break my heart. What can I do to stop my youngest two from being jealous? What can I do to try and convince my daughter to spend more time here? We do stuff like cook together, bake together, take long walks, play card and board games, enjoy music and art. Sure, we don't spend a lot of money, but we make sure the kids are never bored and that they all know they are loved! What more can I do to keep her here?
— Lee-Ann
Dear Lee-Ann,
It is no wonder that you wrote with your question. It is extremely rare that a life-changing financial windfall occurs for only one member of a family, and is not shared throughout the family. You are facing a most unusual and serious challenge.
I am not a lawyer so do not know if your ex-husband was legally bound to talk with you about setting up a multi-million dollar trust for your daughter. But from an ethical standpoint, I feel he should have discussed this huge financial decision with you and even offered to help out with child support as soon as he was able. After all, he did not go from being poor to being a millionaire overnight. But the main question is what can you do now to keep your daughter as part of your family.
While you can not control what other people do, you can change your own behavior. You said your ex-husband once loved you as a friend—could you try talking with him about your concerns as a friend, without getting angry? As her other parent, if he truly loves her, I would think he would want to instill values that go beyond appreciation of having wealth, that she should not lose sight of her family, her siblings, and what is truly important in life. If you can make this connection with him, consider asking what his hopes are for your daughter as far as college and career. Perhaps even discuss options regarding how and at what age she gets the trust, such as moving the distribution to age 21 contingent upon completing college or even spreading the distribution over a longer period of time. If he's open to the conversation, you could also talk with him about helping your daughter to develop her social-emotional skills and continue to act as part of your family, possibly developing generosity with her siblings so they do not feel left out or jealous.
When your oldest daughter is home with you and her younger siblings, make sure to demonstrate how pleased you are that everyone is together. In particular, praise your older daughter when she shows positive attention to her younger siblings, but don't continue to give her more attention than you give your other children. Instead, keep encouraging the family activities you can afford. It definitely sounds like you know how to have fun through music, cooking, walks, and games. And I do think that the love you and your husband share with your three children and your family values will see you through whatever bumps lie ahead.
Everything you wrote tells me that you are a very caring and thoughtful mother who has realistic concerns about losing her first child and alienating her two other children. Try talking with your two younger children about your concerns, and let them know how much you love them. Explain that you not only understand how frustrating it is for them to see their older sister with special privileges, but that it is difficult for you, too, since you wish you could give them the kind of gifts their older sister gets. Ask the two youngest kids for their ideas about making things fairer and what they think you should do. They might surprise you with their insights. And talk with the counselor at your two younger kids' school. They may be able to help you handle this unexpected situation in a way that shows your younger two children how much you love them.
It is understandable that your eldest daughter would be attracted to the trappings of wealth. She is at an impressionable age. You will not be able to persuade her to spend more time with you if she feels you do not understand her perspective. At her age, she likely thinks she knows what is best and the more you push her to spend more time at your home, the less she may want to do it—even if somewhere inside her she may prefer it. But you can talk with a counselor at her new school about how she is doing, and ask how they feel she is adjusting. The counselor may also be able to influence your ex-husband in his thinking about how to handle the challenges your family is facing. Beyond this, tune into your own perceptions as to whether you see changes in her behavior, particularly those that would suggest she is lonely having a nanny and not being around the rest of her family.
Make an effort to understand your daughter's perspective. This is her life, and a very delicate situation for all concerned. In time, she may come to miss her siblings and you and your husband. She will need more than money and the attention of her father. As you cultivate your relationship with her, you may find that you can talk with her about how the changes in her school, clothes, and possessions are making her feel—in addition to how it is affecting her relationship with her younger siblings. As you develop the relationship anew, she may find it in her own heart to offer opportunities to her younger siblings, perhaps by giving them special treats and sharing experiences with them so she continues to be an integral part of the family.

Ask Dr. M. for Advice on Your Problem
Top of Page
— January 22, 2017 —
Um, I feel a bit silly writing to an advice column but here we go! I have six year old twins named Amy and James. They both have been sent to the principal this month! James has been sent three times and Amy four. What should I do?
— Jaida
Dear Jaida,
You've given me very little information about the situation. Are the twins in the same class? If so, they may be competing for attention or one may be copying the other's behavior. You need to talk to both of your children as well as their principal to find out what's going on. Once you have everyone's perspective, you can then decide what to do. For instance, if they're trying to get attention, brainstorm with them more positive ways to get that. And, since rewards are generally more effective than punishments, try to notice and compliment them on their behavior when it's positive. Finally, consider whether the standards for expected behavior in school are reasonable for six-year-olds. If they're not (for instance, expecting them to sit for long periods of time in their seats), see if you can advocate for more appropriate behavioral standards.

Ask Dr. M. for Advice on Your Problem
Top of Page
— January 8, 2017 —
I have been watching reruns of the show Glee with my kids. And the character Kurt just came out as gay to his dad. Now my son is running around telling everyone he is gay. He claims he has a crush on the character 'Finn' and wants to marry him someday. Only thing is my son is eight. He is way too young to know if he is gay or not and he is confusing all my family and his teachers and kids at school by telling them all he is gay. Eight year olds can't know that and it may lead to him being bullied. He probably doesn't even know what gay means. I tried to talk him down and he insisted. It is all this show Glee. Just his word of the month. How do I get him to stop telling people he is gay?
— Sarah
Dear Sarah,
Your son may enjoy the reaction he's getting from the people around him when he says he's gay. Although you may think he doesn't really know what the word "gay" means, he's not too young to understand. I do understand your fear of your son being bullied by ignorant and biased people, including members of your family. Whether or not your son is gay, you can help him by talking to him about how to prevent being bullied and what to do if and when it happens. Having a crush on a television character is a typical part of growing up. Allow your son to openly talk about how he feels without being judgmental.

Ask Dr. M. for Advice on Your Problem
Top of Page
— December 24, 2016 —
I have a serious problem. My son is twelve years old. He is really lazy and he hates school. This problem started from the first year at primary school or even before. Whenever I asked him to start writing or doing easy tasks he started crying and he pretended to be hungry. Now things are worse. He doesn't seem to be sociable. He hates sports and any physical activity. The most serious problem is that he hates math. He is not stupid, but he doesn't want to make any effort of any kind. Please help.
— Mewmankha
Dear Mewmankha,
Have you ever had your son educationally tested? What may look like a lack of effort may actually represent some other underlying issue, like a learning disability or anxiety or a fear of failure. I have two suggestions for you, and both require that you get some outside assistance. First, go to your son's school and see if you can get them to help you with your son. Does your son's school have guidance counselors or social workers? If so, start there and get them involved with this situation. Your son is suffering and needs to get help now. The other suggestion I have is to go to your local family service agency or mental health clinic and get an evaluation for your son. Once you have the results of the evaluation, you will have a much better idea of what kinds of strategies would work best for your son and the rest of the family.
— Mrs. B.
Ask Dr. M. for Advice on Your Problem
Top of Page
— December 10, 2016 —
My students are deeply troubled about the recent election. Kids call each other "Trump supporter," "bigot," and "racist" without having a clear idea of what these things mean. They are mistreating one another by saying that they are bullies! They are also a marginalized community at a school where there is a lot of instability with staffing. I want kids to be empowered as empathetic and smart problem solvers. Part of me wants to organize our own advice column to help kids think through their troubles and provide support for one another through writing. However, I like what you offer on this site. Maybe I should just use what you already have here. I'd like to know if your staff thinks it appropriate for me to have all students (4th graders) log on and explore your advice. I see that the adult content could be scary, but the kid issues are very relevant.
— Mrs. H
Dear Mrs. H,
The recent presidential campaign and election in the United States have left not only kids but many adults troubled as well. I would welcome your students to log on to our site—to the Kids column, for now, and perhaps the Teen column as well for those who are more mature. Since we keep questions and answers up for about a year, your students would have an opportunity to review and discuss a large number of relevant issues. Although we get thousands of questions and can only answer a small percentage online, you might suggest that your students express their feelings about their concerns through writing about them and then submitting their questions. Hopefully, I or one of my co-advisers will answer one or more of those questions. And, even if those questions don't get answered, your students will have had a chance to describe what they are feeling. You might also use their submissions as the basis of classroom discussions.
Thank you for being the kind of caring teacher every child deserves.

Ask Dr. M. for Advice on Your Problem
Top of Page
— November 26, 2016 —
My ex WAS a wonderful boyfriend and WAS a good dad. Things change. Before we started dating, he told me he was bi. I didn't really believe him and so entered into a realationship with him anyway. Later I saw an old photograph of him kissing another guy on Facebook from years ago and realized he wasn't kidding around. The thought of being with a bi guy made me feel really uncomfortable and I broke up with him—I am allowed to feel uncomfortable. I can't control my own personal feelings and fell out of love romantically with him as the thought of him being with men in the past bothered me even though he swore black and blue that he would never cheat on me. But I can't know that for sure. Just after I broke up with him I found out I was pregnant. We never got back together as I had really hurt him. But he was there for me throughout the pregnancy. He went to every ultrasound and paid all my medical bills. When the baby was born he was great. We shared custody and even though he had our son nearly as much as I did he still paid me full child support. He was sweet like that. Our son is turning one soon and I wanted to throw him a big party. My ex mentioned to me the other day he is dating again, an engineer he met through work and asked if he could bring his boyfriend to our son's first birthday. And I freaked out. I don't want two men raising my son. I trust my ex but don't trust this stranger. If he brings his boyfriend to the party all my friends and family are going to think I'm the sad broad he dumped and that I had been dating a gay man. I told my ex it was rude of him to suggest bringing someone to his son's birthday that his son had never met before. My ex told me our son had met him, several times, when our son had stayed with him as his boyfriend sometimes stays over. Then I got mad—do I have a right to be mad that my EX was having MY baby sleep in the same house as a STRANGER I had never even heard of before? I had no idea about this man. What if something had happened? He should have told me, right? I told my ex his boyfriend could not come to the party as I had not met him before. That is fair right? And I told him our son could no longer stay with him as I don't feel comfortable with that until I meet his boyfriend. But I can't meet his boyfriend yet as I have been too busy with organizaing the party and work and everything. The party is in two weeks. I told my ex I can meet his boyfriend in a month, and until then he can't see our son. For safety. That is reasonable right? That was 2 days ago. My ex stormed out. I just got a letter from a lawyer saying my ex is taking me to court for custody rights. I have been crying all day. How could he do this to me? How could he turn into such a jerk? He was so nice before! How could he change so quickly? I don't want this to go to court. I don't have the time or money to deal with this petty ex. I said he could see our son again in a month. As I wanted to meet his boyfriend first but I am too busy this month to do it. I was fair and reasonable. I was not cutting him out and was willing to meet his man. I think his new boyfriend might be influencing him. As he would never have done this before. I am so angry at him right now. I just want what is best for my son. How can I convince my ex to stop being so petty? The child comes first right?
— Karen
Dear Karen,
Life is complex and no one can ever completely control things or gets everything right. Parties are celebrations of life, but the thing that is being celebrated must be tended to first and foremost. Your ex sent you a legal document. Don't put it aside because you are busy with the party, or your choice will lead to even more frustration and anger, not to mention cost. Furthermore your ex's feelings need to be considered since the child is his as well. Try to see things from your ex's perspective—just as you have a "right," so does he.
So let me back-track. At the onset of your relationship with him, you didn't believe what he told you about his past, and though he swore he would never cheat on you, you didn't trust that either. Now you trust your ex but not the person he has chosen to be with, and your big concern is that all everyone will think you're "the sad broad he dumped" and that you "had been dating a gay man." You seem more concerned about appearances than with what is really "right" for your son.
Here are my suggestions: Find some sympathy in your heart for your ex and what he's been going through, and see him as a human being with a right to live his life just as you do. He clearly cares a great deal for you and the baby, and has done a lot to show this. Reach out to him, but before you do so you must find within yourself the ability to be truly receptive without defensiveness, anger or blaming. See things from his side with openness and understanding, and try to work things out, which would be in the best interests of your child. Not allowing your son to see his father for a month is a big deal, particularly in the life of a one-year old. As busy as you are, you can make time to meet your ex's boyfriend right away. If your ex were dating a woman, would you have the same objection and would you try to put in place the same restrictions?
​​You may choose to get your own lawyer, but you and your ex might try another strategy, one that involves bringing in a more objective third party, perhaps a family counselor. A skilled professional can help you and your ex agree on rules that would be best for everyone, particularly the baby who is the one who will be most harmed if the situation is not resolved quickly.

Ask Dr. M. for Advice on Your Problem
Top of Page
— November 13, 2016 —
My 12 year old daughter has been in the habit of lying from a young age. I believe it's because she wants to be viewed as "perfect" by everyone. She has been caught lying; and even when I had no doubt it was her, she had a fit and denied it. So last month, she started her menses. I accidentally came across her "hidden" underwear, so I took her in my room to do some "drawing" with me, which she didn't want to do. I explained to her that I feel bad that she felt she had to hide it from me, etc., etc.. I wasn't upset, but I wanted her to know it's normal and I also gave her a book (that I had gotten a long time ago) called, "What's Happening With My body?" She said, "I'm NOT going to read it," so I hid it inside another book and I put it in her top drawer. I told her she didn't have to read it, but it's there as a "reference" for her. Of course she has the internet now for any questions on earth! I know that she is embarrassed, so I texted her and said, "How about you text me the next time you get your "friend," to which she replied, "OK." I gave her what she needed and hid a supply in my bathroom. I was very honest and open, and "matter of fact" about it all—I really tried not to make a big deal of it. So, this month, I've been waiting, and asking her when she thought she might get it again, and she keeps saying, "No." I just found "evidence" in her drawer and I'm so upset that I feel like crying. What am I doing wrong, and what should I do??
— Mama23
Dear Mama23,
It sounds like you do have your daughter's best interests at heart, but you may be giving her mixed messages about her period. You had a book that she could have used a couple of years ago, well before she got her period for the first time. That would have given your daughter time to feel comfortable with the information before she began to menstruate. You can't go back in time, so in terms of what you can do in the future, I would suggest using the term "period" rather than "friend," to let her know that it's a normal and natural part of life and not something that has to be discussed using a code name. If you think your daughter is lying because of her need to seem perfect, that is a bigger issue and needs to be addressed through open discussions, in which you tell her about the pattern you noticed and encourage her to give you her perspective. If you don't seem to be reaching her, consider family counseling.

Ask Dr. M. for Advice on Your Problem
Top of Page
— October 29, 2016 —
Hello. I am in serious conflict with myself about whether or not I should cut my son's father out of our child's life. Long story short, when we first met we were both in our last year of high school. We fell in love fast. He started showing warning signs that he had anger problems, but I ignored them. The relationship grew very toxic. When I decided I wanted to get out, I found out I was pregnant with our son. We tried to stick it out and tried to be a family. Everything went back to being peaches and cream, but surely the relationship turned sour again. Our son is two and a half now. We have been broken up ever since our son has been 6 months old. Though we have had sex with each other a lot since the break up and still find myself helping him, he still finds ways to emotional abuse me. He disrespects me In front of our son, calls me a whore for dating other guys. I could care less about what he does as long as he's honest with me so I can be safe, and as long as he's a good father to our son. He doesn't make our son a priority as much as he claims he does. He does absolutely nothing financially. The only thing he does is take our son while I work (half the time he cancels or gets his mom to watch him). He brings up adult topics around our son so we end up arguing in front of him, which I absolutely hate. My son loves his dad though. I don't want to cause my son to grow up without a father, but I don't want him to grow up in an unhealthy environment. I don't want him to look at his father and think that's what a man is. I don't want him to think it's okay to disrespect women. My son is only getting older and more attached to his dad and his dad's family. I feel sick to my stomach on what the right thing to do is. I feel as though I enable him to not get help for himself and to be a bad father by allowing him to see his son when he doesn't deserve to. Please help!
— Lost Mommy
Dear Lost Mommy,
While I can understand your temptation to continue to have a sexual relationship with your ex, it's part of an unhealthy pattern and allows him to get away with emotionally abusive behavior. So my advice is to treat your son's father as your ex in all ways, and talk to him about your expectations in terms of the son you share. Calling you names and not contributing to the financial needs of your child are not acceptable. If you haven't sought out legal or mediation help, consider doing so, which would make it more likely for both you and your ex to follow conditions that would best support your son. It is important for your son to have his father (and his father's family) in his life, but your ex should certainly be doing a better job serving as a role model for his son.

Ask Dr. M. for Advice on Your Problem
Top of Page
— October 14, 2016 —
My 12 year old son's teacher is known to the whole school as the one who gives out more homework than anyone else. He spends at least three hours every night on homework (and he is really working all that time) and this is really stressing him out! How do I help my son and also talk to the teacher about this excessive homework load?
— Stressed Mom,
Dear Stressed Mom,
It sounds like you have already observed that your son is very conscientious about how he does his homework. You might want to check with other parents to see how their kids are coping with their homework. If it seems that all or most of the kids are in the same situation, consider asking for a group meeting with the teacher. Before you go, look at some of the latest research on homework and find out what guidelines other teachers and school systems are following with regard to daily homework. When you meet with the teacher, be sure to listen to their perspective in a respectful way—the teacher is probably doing what they think is best for the students. Suggest some kind of compromise as an experiment—maybe one or two hours of homework a night—and see the effect on student performance.

Ask Dr. M. for Advice on Your Problem
Top of Page
— October 5, 2016 —
My daughter is eleven years old and hates talking on the phone. It doesn't matter who is calling, even if they're family members. Please advise me about how I can help her get over this fear.
— Puzzled Mom
Dear Puzzled Mom,
Explain to your daughter that becoming comfortable talking on the phone will take a lot of time and practice, but it will worth it. Try to show her that you understand her discomfort, and that you want to support her as she overcomes this fear. Here are a couple of actions you can take: role play telephone conversations in which you pretend to be various people, such as a close relative, a telemarketer, a teacher and a friend. Each time you do this, give her feedback, making sure that you find something positive and also give her a suggestion for what she can do better the next time. Be patient and understanding, and make sure you tell her how proud you are of what she's trying to do.

Ask Dr. M. for Advice on Your Problem
Top of Page
— September 18, 2016 —
I have a daughter who is 25 months old and I just had a healthy baby boy a week ago. For the past 9 months, my mother-in-law has been saying things that have hurt my feelings. She keeps saying things like "how are you going to manage 2 kids?" or "I hope this baby won't ruin Julie's security" and a lot of other similar things that make me feel as if having a 2nd baby was a big mistake and I've ruined my daughter's life or that I'm a horrible mother. My daughter is well adjusted and has not had any issue with her new brother. She wants to help by getting me things like diapers and we make sure we spend quality time with her just as we did before baby brother arrived. These comments have me crying and are really annoying. What can I do to end this without starting a big battle?
— New Mom of Two
Dear New Mom of Two,
Congratulations on the birth of your second child! Your mother-in-law's comments are unfair and may be due to her own jealousy or insecurity rather than being a reflection of what you are like as a mom.There are two different tactics you can try. One is for you to talk to your husband about what his mother has been saying to you and how it is adding to your stress (which has to be considerable since you are the mother of a two-year old and a brand new baby). Ask him to tell his mother that her comments are hurtful to you, even though she may not intend them to be. An alternative action would be for you to talk to your mother-in-law in a direct and calm way about why her comments are causing you stress at a time when you're already dealing with a difficult situation as you adjust to a new baby and ease your daughter's transition from being an only child to being an older sibling.
Your mother-in-law may not realize how uncomfortable her comments and questions are making you feel, and if that's the case, she'll quickly change her ways. But she may believe that you have made a mistake having a second child (which was certainly not her decision to make) and will continue to berate you. If that's the case, you can learn to ignore her or you can assertively tell her to stop questioning your decision to add to your family. If she can't do that, let her know that you will be forced to avoid her, which would mean that she won't get to see her grandchildren as much as she'd like.

Ask Dr. M. for Advice on Your Problem
Top of Page
— September 5, 2016 —
I am getting married to a wonderful man who has 2 children. His daughter is a teen who will be 17 in two weeks, she lives with him. His other daughter is 6 and lives with her mom. My two children 15 and 11 are just fine with him and his kids seem fine with me on the surface. However, anytime we plan a date night (we don't live together until we are married in 10 days), his almost 17 year old guilts him and he typically cancels on me. She will cry and say he never spends time with her. She will say he cares about us more than her. I will defend him and say, he does not neglect her. I get approximately five hours a week with him, and the rest of the time he is working or at a Church function (which she is usually a part of, or is there with him). I try to explain to him that this is what teens do at times when they are trying to control and manipulate the situation. She has been the "woman of the house" since his divorce 4 years ago. He has dated, but nothing huge until me a year ago. We didn't push me on her, it was very gradual for her sake. This causes huge issues between us because we both work so hard, and we need some one-on-one time, but he feels guilty about leaving her at the house "alone," and she won't come over to join our kids or go with her mother during that time. Is there any advice you can give to help us deal with this, or reading material. Blending families is a challenge, I am aware of that. I tell him he needs to help her grow out of that stage for her own good, and that putting me on the back burner constantly is very concerning. Children should be loved and nurtured, but they should not ever be allowed to control the adults (like the tail wagging the dog). Please help. Thank you.
— Kim
Dear Kim,
I agree that children shouldn't be allowed to control the adults in their lives, but I also think that parents should try hard to understand the perspective of the children in their lives. As you noted, your soon-to-be stepdaughter is used to having her father's attention most of the time. She is going through a difficult transition and needs her father's support as well as yours. Try to be more patient as she adjusts to the important role you are now playing in her father's life. While you and your husband-to-be do not have much time together right now, in the very near future, you will be living together and will have time for each other. But continue to encourage him to spend special time with his teenage daughter. And remind him that you need some undivided attention as well if your marriage is to flourish.

Ask Dr. M. for Advice on Your Problem
Top of Page
— August 20, 2016 —
My aunt asked me to be the flower girl in her wedding, but by the time the wedding comes I will be 12. At first I said yes, but I looked at the age for a flower girl on Google and it said 4 to 8. It also said it was not a good idea for a 12 year old to be a flower girl, and I think I am just too old to be one. I want to be a junior bridesmaid but I don't know how to tell her. What should I do?
— Too Old to be a Flower Girl
Dear Too Old to be a Flower Girl,
There really aren't hard and fast rules about the age a flower girl should be. Clearly your aunt feels really close to you and wants you to be part of the wedding party. You could ask your aunt about the possibility of being a junior bridesmaid but reassure her that if that's not possible, you are ready to be a flower girl but you would like to have some say about what you will wear. Hopefully, that's a compromise you can live with.

Ask Dr. M. for Advice on Your Problem
Top of Page
— August 6, 2016 —
My 13 year old daughter keeps getting caught doing random things, like stealing three dollars out of our change bucket, or eating food she's not supposed to, or taking my jewelry, and when asked why she does these things she says she doesn't know. All of these things happen when she is home alone, which she is every day after school. She gets really upset and says she doesn't know why she does these things and she hates making us upset and that she does these things without thinking about the consequences. Does she really not know why she does these impulsive actions?
— Mrs. E
Dear Mrs. E,
Your daughter's actions don't really sound impulsive since, at least for some of these things, she could have undone them while home alone—like putting the money back in the change bucket or returning your jewelry. Perhaps she is anxious about being alone after school or she wants your attention. She might not be totally aware of what's driving her actions, but she has had enough experience with the consequences (both of you getting upset) that she can predict what will happen when she engages in inappropriate behavior. If you've tried to get her to talk about her thoughts and feelings and are not able to get her to really open up, consider having her see a counselor who can work with both of you to figure out not just why your daughter is acting the way she is but also to help her cope better with stress.

Ask Dr. M. for Advice on Your Problem
Top of Page
— July 22, 2016 —
How do I help my 3-year old son from thinking monsters are under his bed?
— Need Advice
Dear Need Advice,
Many 3-year-olds have unrealistic fears—it's natural for that stage of development. Involve your son in searching for a monster, and also ask him what would help him be less afraid. Here are a couple of ideas: leave a night light on so that his room is not completely dark, or read a calming bedtime story to him, maybe something that has a friendly monster in it. Most important, don't tell him his fears are silly. Those are his feelings right now, so be understanding and reassuring. Sometimes, a fear of a monster is actually a fear of something more real—perhaps that something will happen to him or you. Getting your son to verbalize his feelings will allow you to deal with them more effectively.

Ask Dr. M. for Advice on Your Problem
Top of Page
— July 8, 2016 —
Is it normal that my 13 year old daughter copies her friend? She copies everything from clothes to make-up to even rearranging her bedroom to look like her friend's even though she doesn't have the same furniture. Her friend gets annoyed with her and does tell her to stop copying her. I cannot work out why my daughter does this.
— Kat
Dear Kat,
It is very typical for 13-year-old girls to want to fit in and be like their friends. But since your daughter's friend is not happy with being copied, explain to your daughter that although many people might be flattered by being imitated, her friend is not. Encourage your daughter to try to find her own style by experimenting. What works for her friend might not really fit your daughter's preferences. As your daughter matures and gains in confidence, she will most likely feel more comfortable expressing herself as an individual. Continue to support her as she does that.

Ask Dr. M. for Advice on Your Problem
Top of Page